Note: To access the consolidation report there are a few requisites:
You need to be added as a portal admin for the consolidation account.
You have to ensure that you access the correct URL, which would have been provided by your dedicated account manager and will typically look like 'companyname.beetoolkit.co.za'.
You can access the Consolidation report from any account that belongs to a group structure. Once you are in the account, please select the Consolidation button:

Note: if you do not see this button, 1 or more of the requisites mentioned above have not been met.
Then select the Consolidation report button from the drop down menu:
You will now be able to view the group performance. You can also view each business unit or subsidiary performance within the group on their own.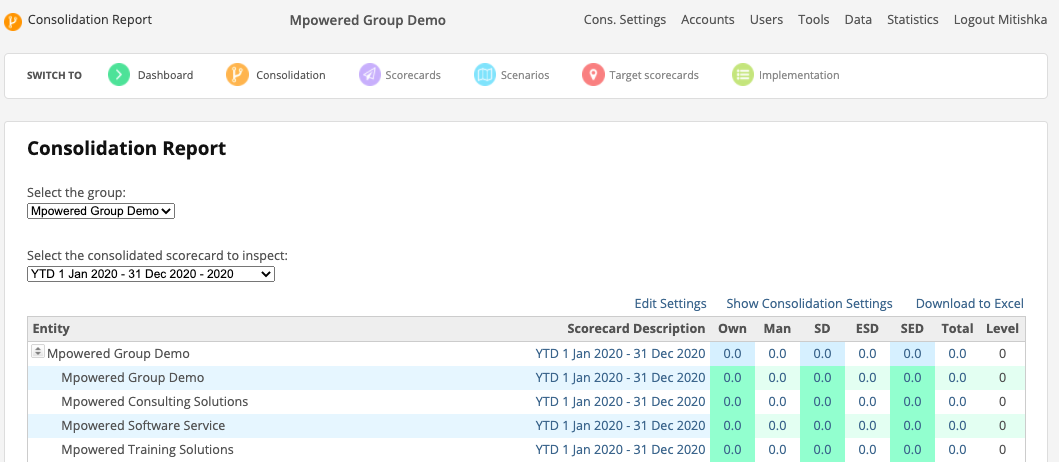 You will be able to click on any of the element scores in the report and the system will go to that account to the specific element you have selected as a 'quick link'.
The Consolidation report will also let you view Consolidation scenarios as well as scorecards.