Due the sensitive nature of Salary information that can be captured in the BEEtoolkit, we have enabled a setting that can serve to protect this information from users that should not be able to view it.
The salary information can be hidden from users who do not have the relevant access.
Please select the My Account link:
Once there you can either add a new user or edit an existing user: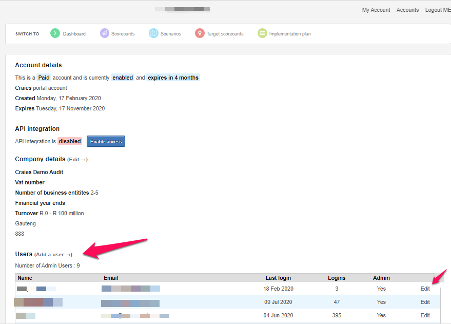 If you an admin then you can activate or de-activate user access to view salaries:
Once the tick box has been marked you will now be able to see salary information. If you do not want users to see the salary information just untick the box.