You will find the Industry Norm Calculation on the General Information tab
Once you are in the tab you will navigate to the General information panel to be able to choose the industry norm.
Please note following important features.
On the system it tells you what information is required before the system will calculate the target for Socio-Economic Development, Enterprise Development and Supplier Development targets. Please follow these instructions:
You can add these requirements in the following places: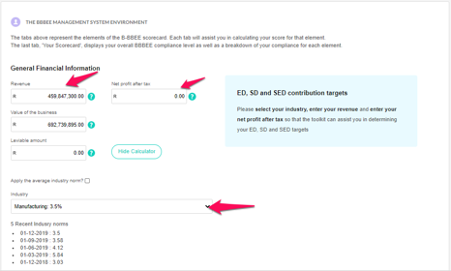 You can choose if you either want to use the latest industry norm or you can use the average industry ticking the Apply the average industry norms tick box.
You will find the save button at the bottom of the Leviable calculator.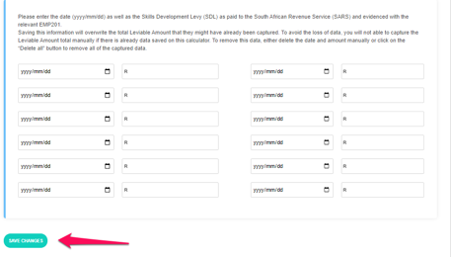 What happens when you make a loss?
The system will ask for additional inputs. You will need to add the last four year's Turnover and Net Profit After Tax to ensure that the system calculates the target correctly for ED, SD and SED.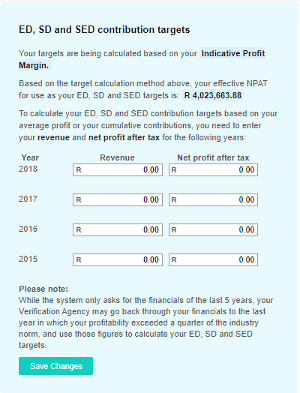 Also remember if your profit is less than a quarter of the industry norm you will still need to add the last four's Revenue and Net Profit After Tax to unsure the correct target is used.