This value-add technology enables both our systems (BEEtoolkit and Supplier Management System . (SMS)) to integrate Preferential procurement with Beagle database. However, it is important to note that, this function will be effective, only, if the correct certificate is loaded onto beagle database.
This works in the following manner.
Step 1: Downloaded the procurement spreadsheet to add your supplier list as part of the process on uploading data on the scorecard created. ( https://mpowered.zendesk.com/hc/en-us/articles/201323133-How-to-upload-data-from-spreadsheet)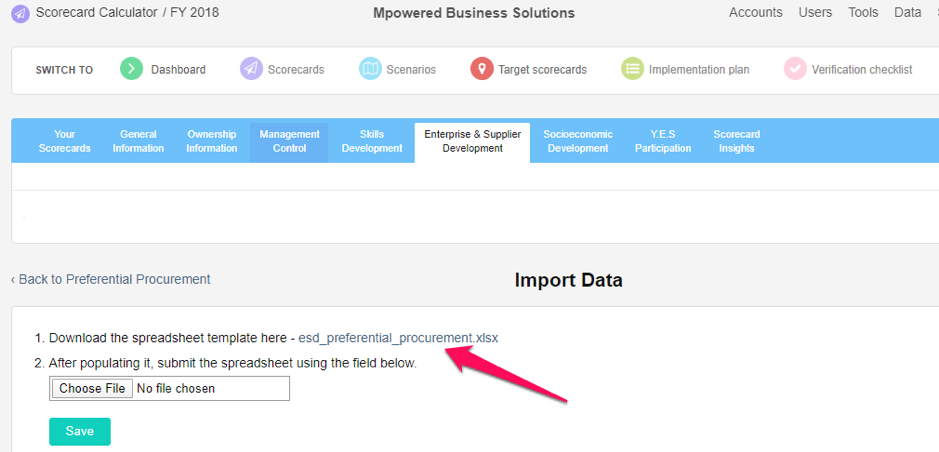 Step 2: Once you have downloaded the procurement template, you will complete the template with the supplier information. But for suppliers where you do not have BBBEE credentials, you may complete the supplier name and VAT number as above.
Step 3: Choose the completed templated from the saved location and proceed to upload/import your supplier list.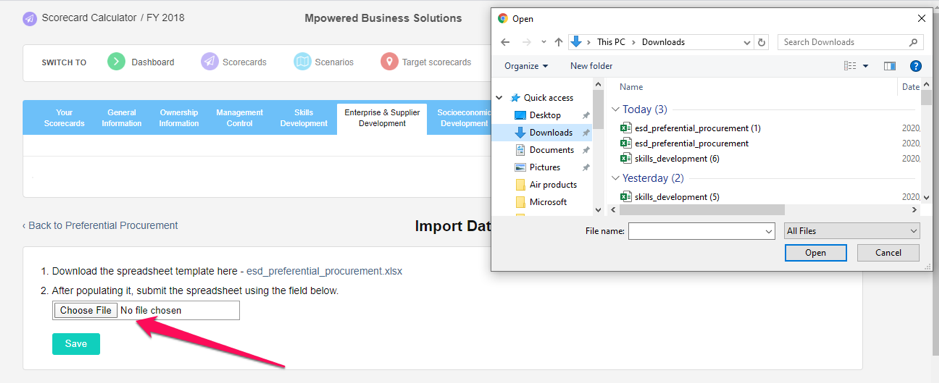 Step 4 :Once the supplier list has been successful imported into the system, scroll down to view all loaded suppliers. Note that the new supplier added now has BBBEE information which was previously not included on the template.