How to search for a supplier on Beagle
This feature can be used to look for certain suppliers providing specific commodities, on a certain level, a certain company size or certain Black or Black female ownership.
Step 1: Click on the menu 'Search for a supplier' as indicated below:
Step 2: Complete the fields based on the kind of suppliers you are searching for and click 'Search'.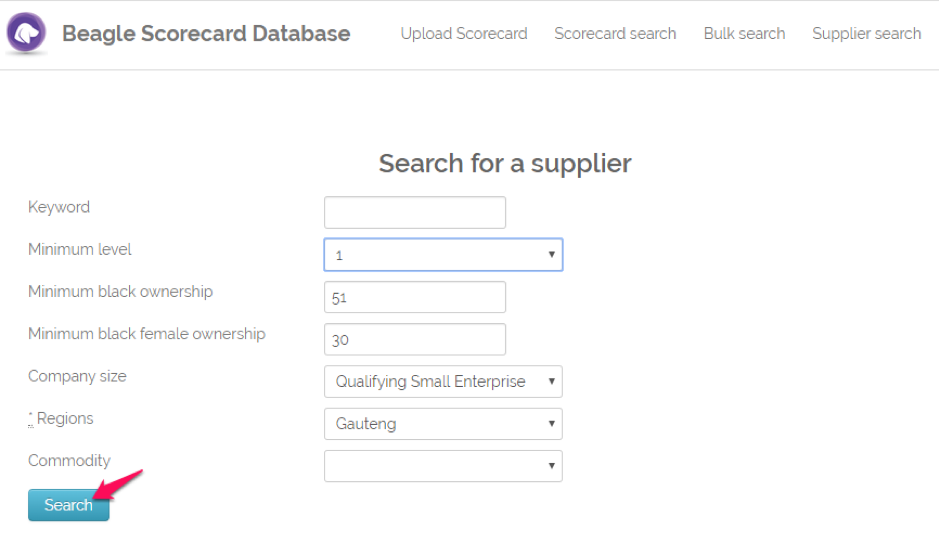 Step 3: The results page will come up, then you can select to view any of the supplier's certificate.