How to create a scorecard
Go to scorecards and select "view all" as shown below: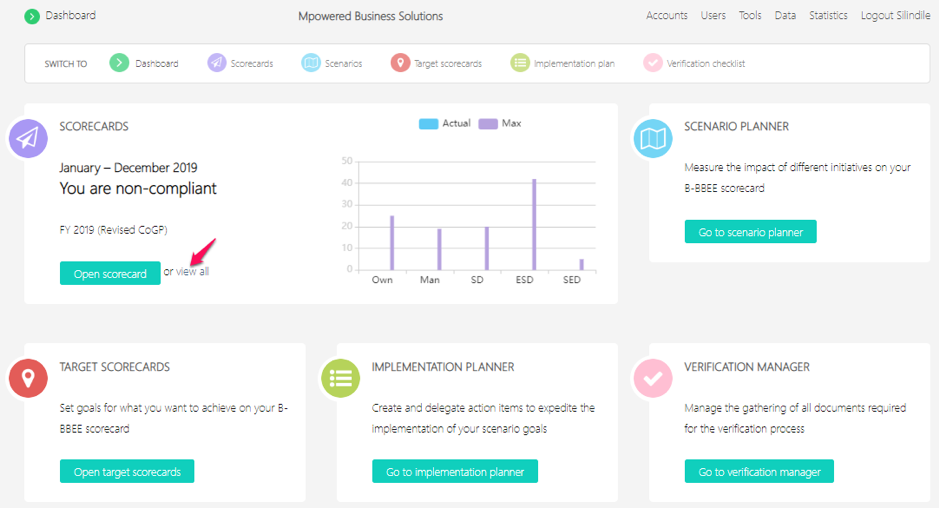 Step 1 will take you to the screen below then click on 'New Generic or QSE Scorecard'.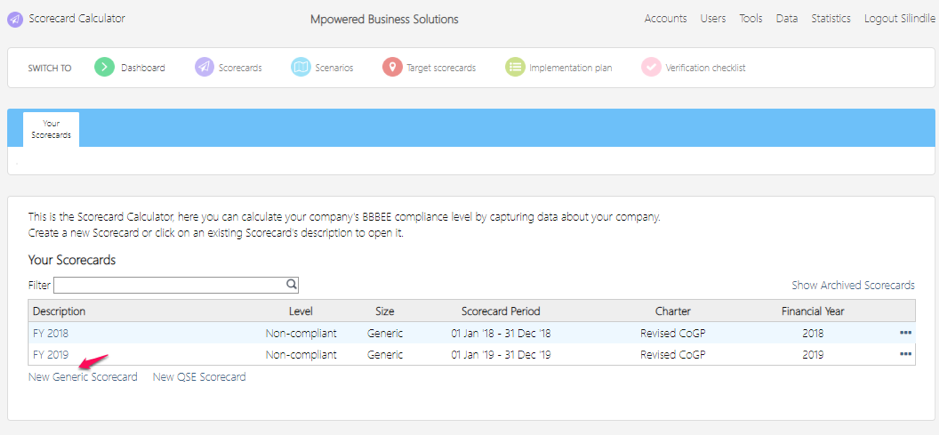 You will then be taken to the below screen. Complete the fields provided with the necessary information pertaining to the scorecard and the period the data covers and then click on the save button. Please note that for Revised CoGP you will need to tick the box under the heading 'Apply 2019 Amendments?' to generate a scorecard with the amendments.
After clicking on the save button you will be taken to the list of your scorecards. To open the scorecard, click on the description of the scorecard you want to populate with data.
The above step will take you to the screen below.